| | |
| --- | --- |
| sooo0OOO0ooon | Mon Feb 06, 2006 |
Today I am soon when looking on the clock, 11pm!!
This time I am gonna show you, what I am hacking into the root: Water (cubemapped). On the images you can see, how a game is not gonna go out for sale: On the top-left side you can recognize the realtime-rendered cube-reflection-map.
By the way you can click on the other big image which shows the project′s folder structure.
See you soon, stay coding!!!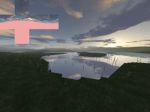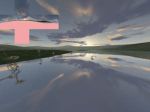 | | |
| --- | --- |
| today′s yesterday′s tomorrow | Thu Feb 02, 2006 |
Hmmm, today is yesterday, or, ... ??!! Okay, it is 0051 ante meridiem. I am tired again. But nevermind...So today I hacked a static skybox (emm, nope, it is not too static, the textures may also be rendertargets) and I tested the performance of the engine: 5.000 Flowers = 46 FPS!
I made the skybox with terragen, a famous landscape-data-generator.
See you on the next update!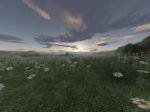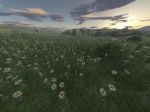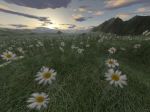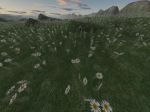 | | |
| --- | --- |
| the root is growing again | Tue Jan 31, 2006 |
From today on I will work on my root-engine again. To hold you up-2-date I made up the root-log. Here you wil find the hottest around my engine.
As first I think I am gonna implement buildings. The idea is to create them by random, hard-described by some metadata, which defines the potential look of the building.
I am very nervous...how good does that work!?
So, see you on the next update!
--update--
I thought I implement fogging as first (after getting familiar again with my engine)