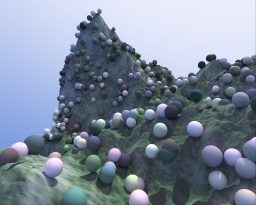 The gladius ray tracer is a general purpose ray tracer targeted at realism. Currently it's my most active project and maybe the most serious thing I've ever programmed. (edit: meh :|)
The current milestone is the visualization of highly complex landscapes, including realistic terrain, plants, skies and flora.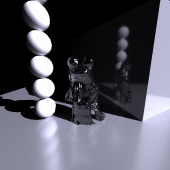 While it is not aimed to be a real time ray tracer it provides a fast and robust SAH kd-tree, which makes it possible to trace several frames per second at a complexity of a few thousand objects without global illumination. The main task of the ray tracer will be realism, and the faster the algorithms, the more realistic images can be produced at a low investment of time.
status: unreleased && dead :|